HKE12MMA10-EUBK
120M HDMI Extender KVM 1080P60Hz over CAT5/6 cable
Regular price

€109,99

selling price

€65,99
---
Supports resolution up to 1080p Full HD

TMDS equalization and extension support

By transmitting keyboard and mouse data via LAN, it is easy to control PC or other media players remotely

Supports infrared remote control signal pass-through

Corresponds to the TCP/IP protocol (image is compressed)
---
PLEASE CHECK THAT THE PRODUCT'S PORTS ARE COMPATIBLE WITH YOUR DEVICE.

Input port type: 1*HDMI+1*USB-B+1*LAN
Output port type: 1*HDMI+2*USB(K&M)+1*LAN
Maximum resolution: 1920x1080 @ 60HZ
specification
Description
The 120M HDMI KVM Way Too Much Over IP Extender with IR (HKE12MMA10), supports USB keyboard and mouse data, IR signal is transmitted over a LAN (Local Area Network). Support input resolution up to 1080P Full HD. According to the 1000M IGMP network switch, source content can be transmitted from multiple transmitters (up to 16 transmitters) to multiple receivers (up to 253 receivers) via LAN, and the transmitter can be controlled from one of the receivers in the same local network via IR or USB keyboard and mouse. This product can be used on remote DVR for security system, server in data center and surveillance room.
packing list

1 * HDMI KVM Extender Transmitter
1 * HDMI KVM Extender Receiver
2 * DC 5V 1A Power Adapter
1 * IR Transmitter
1 * IR Receiver
1 * User Manual
main feature

Supports the maximum resolution up to 1080p Full HD.
Supports TMDS equalization and enhancement.
By transmitting keyboard and mouse data via LAN, it is easy to Control PC or other media players remotely.
Routes up to 16 transmitters to 253 receivers via 1000M IGMP network switch.
Supports infrared remote control signal through.
Support fiber optic converter to extend the transmission distance up to 20 km . to extend.
Corresponds to the TCP/IP protocol (image is compressed).
Compatible operating systems

Unix/Windows/Debian/Ubuntu/Fedora/Mac OS X/Raspbian/Ubuntu support for Raspberry Pi and other Linux-based systems.
Safety measures

Please use 5V power supply to install the product. Using an incorrect adapter may damage the product and even your devices.
Cables (including power and charging cables) should be routed so that they do not present a electrical, tripping, or safety hazard.
If the product has an exposed circuit board, do not touch it under power.
Characteristics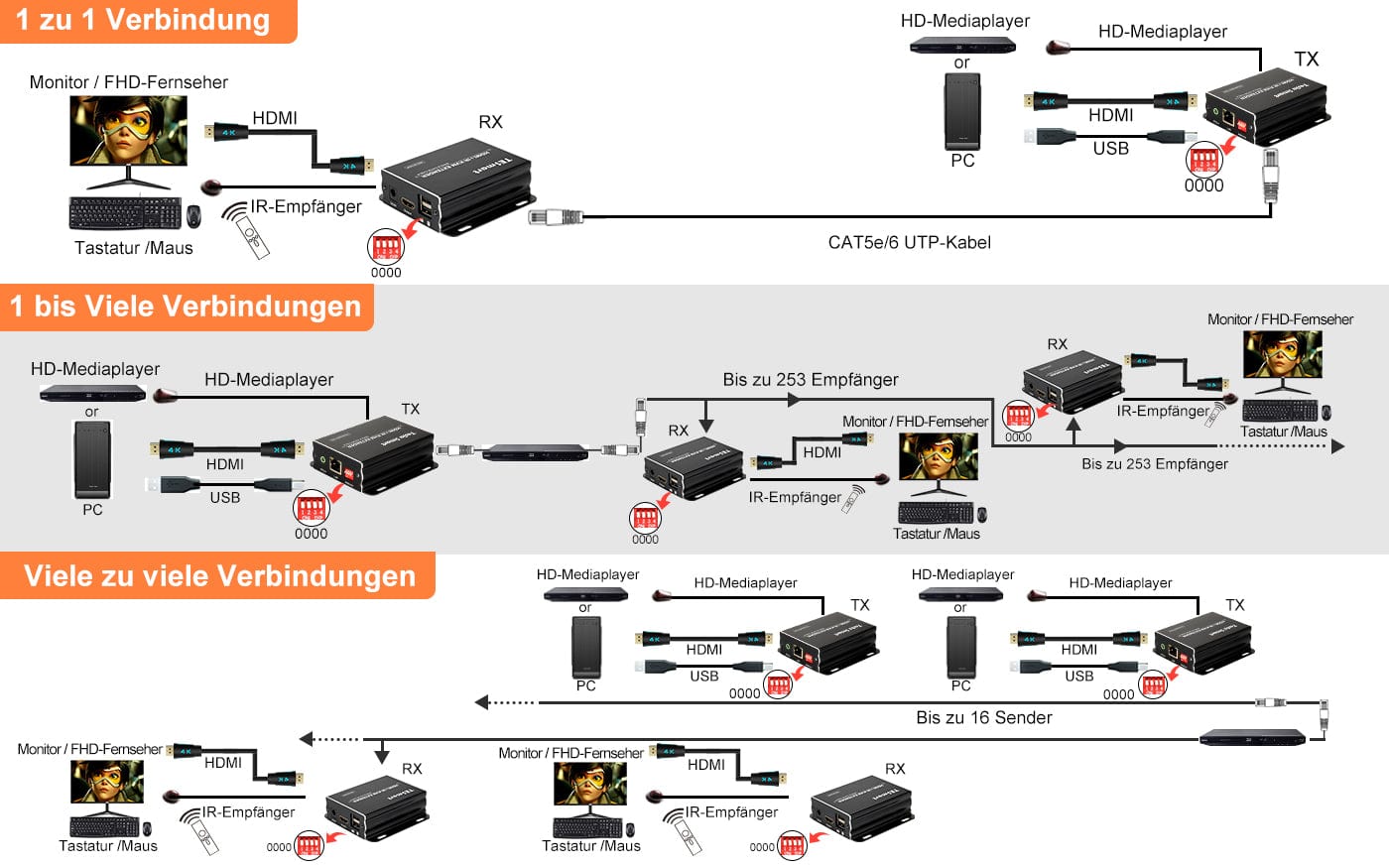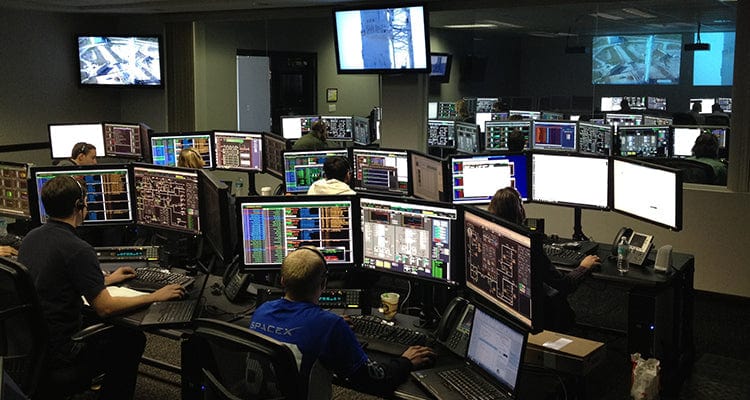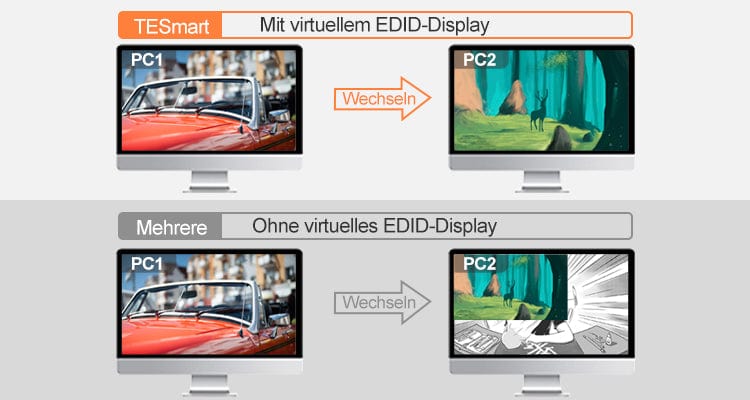 Emisor de video HDMI por IP
Lo que más me ha gustado, ha sido la posibilidad de emitir vídeo HDMI a través de una conexión de red.
En un principio no creía que fuera posible, ya que tuve uno parecido que sólo emitía vídeo a través de cable RJ45
pero no a través de IP, pero éste sí que lo hace y además lo hace de maravilla.
Es fácil de conectar y no hace falta ser ningún experto en informática ni nada parecido.
Sólo debes conectar los cables según las inscripciones de los aparatos y a funcionar a la primera.
Me ha sorprendido que se pueda conectar a su vez un ratón y un teclado por USB a un PC y además un emisor y receptor de infrarrojos para un mando a distancia, los cuales también funcionan perfectamente.
La recepción del vídeo es muy buena y fluida incluso conectándolos a través de un concentrador de red y así tienes la posibilidad de por ejemplo jugar con la Play en otra habitación sin moverla .
Por si alguno le interesa yo he hecho la prueba conectándolo a través de un sistema de PLC o sea un emisor y receptor de red vía línea eléctrica de mi hogar y también me ha funcionado, con lo que me ha ahorrado cables de conexión.
Recomiendo su compra.