C1M5HD00BU-1X
4K HDMI Cable 5ft 18Gbps Supports 3D 4K@60Hz True HD Dolby 7.1 ARC HDCP 2.2
Regular price

selling price

€11,00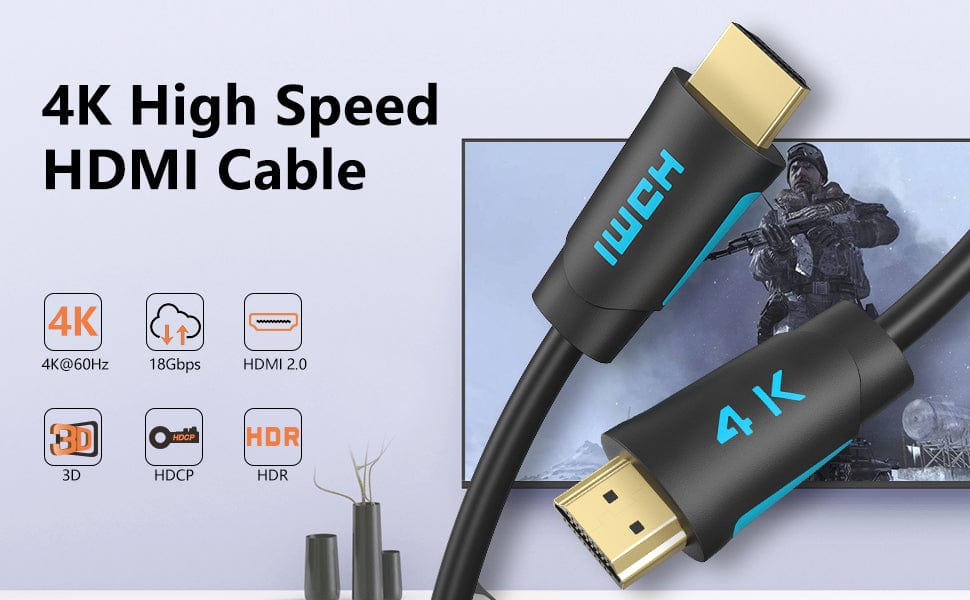 TESmart High Speed ​​HDMI Cable with Ethernet
A good cable uses more conductors, and more conductors can reduce cable resistance. The smaller the resistance, the larger the bandwidth. You may have used many cables, but there is always a problem of random cutting of a second, or audio delay, or picture quality was terrible, or not compatible with HDR10 or Dolby Vision, etc. Don't worry, we TESmart HDMI cables can solve all problems be resolved you have. The length of TESmart HDMI Cables is from 5ft to 66ft (and the more length in the future), all cables compatible with 4K resolution HDMI 2.0 TV.

TESmart HDMI Cables have exactly without the booster functions. You might remove the booster after you have this cable as it delivers on all of its promises. It is well made and made of good materials. It could transmit a full 4K signal from Xbox One X, PS4 Pro or Apple TV 4K through the TESmart cable to a 4K TV without any problem.

It is the perfect choice for multi-platform applications and devices interact. When it comes to the digital experience, you can count on its strong performance and playback.

The TESmart High Speed ​​HDMI Cable allows you to connect all your HDMI devices to your Ultra HD TV and take advantage of your home theater system. Perfect for those interacting across multiple platforms and devices, you can count on strong performance and playback when it comes to your digital experience.

We will supply you with the same HDMI cables in different lengths: 5ft, 10ft, 13ft, 16ft
Supported:
3D 4k@60Hz 4:4:4 | HD 2K @ 1080p | QHD @ 1440p | UHD 4k @ 2160p (up to 60 Hz via HDMI 2.0 - HDMI 2.0).
Highest refresh rates of up to 240 Hz and 48-bit color
High speed 18Gbs bandwidth.
True HD Dolby 7.1 and DTS-HD Master Audio
Ethernet & Audio Return Channel (ARC) - Eliminate all network and audio cables between devices.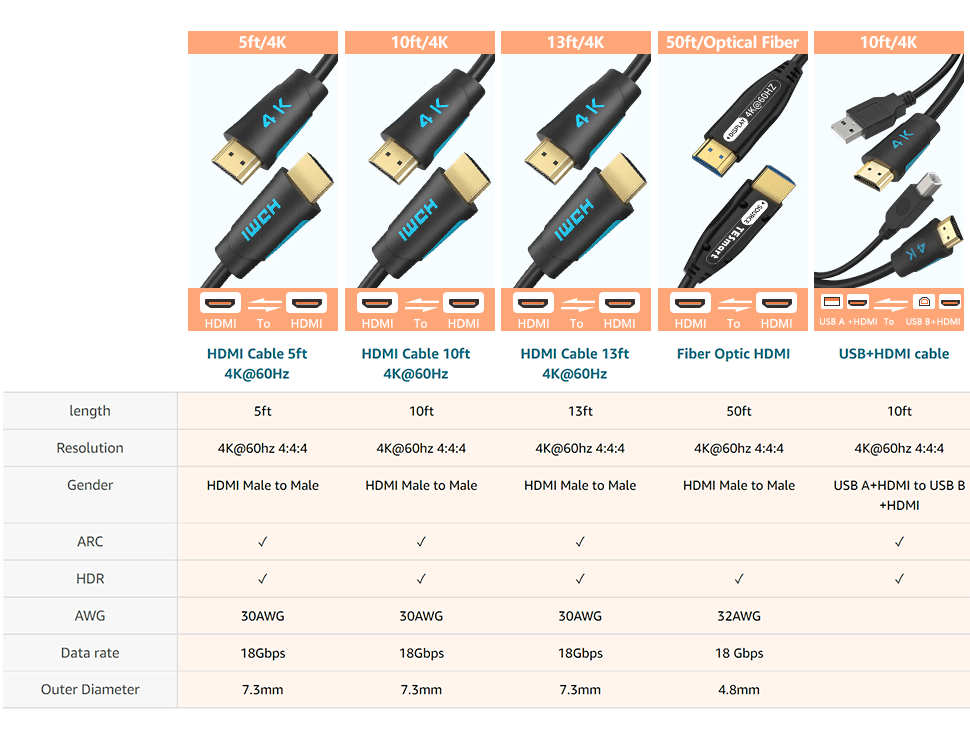 Share